NW Dance Project is committed to taking dance beyond the traditional studio and theater environments. In addition to creating new dance works and inspiring the next generation of dance artists, NW Dance Project engages in innovative community outreach initiatives, and offers a variety of classes, workshops, informational opportunities and intimate performance experiences.
To discuss and schedule outreach workshops, email us at
DANCE MOVES
NW Dance Project's youth outreach program, Dance Moves, partners with local community organizations serving disadvantaged, challenged, and at-risk youth to bring our dedicated and energetic dancers and staff to youth service settings to perform, demonstrate, engage and teach movement skills and creative exploration.
Our Dance Moves staff consists of leading artists, teachers and mentors who have years of professional dance experience as well as lengthy histories coaching and guiding young people. Our Dance Moves instructors have been selected for their ability to positively interact with, mentor and teach others. These peer-to-peer experiences are valuable tools in helping to build confidence, self-awareness and self-esteem, as well as creating new dance artists, enthusiasts and participants.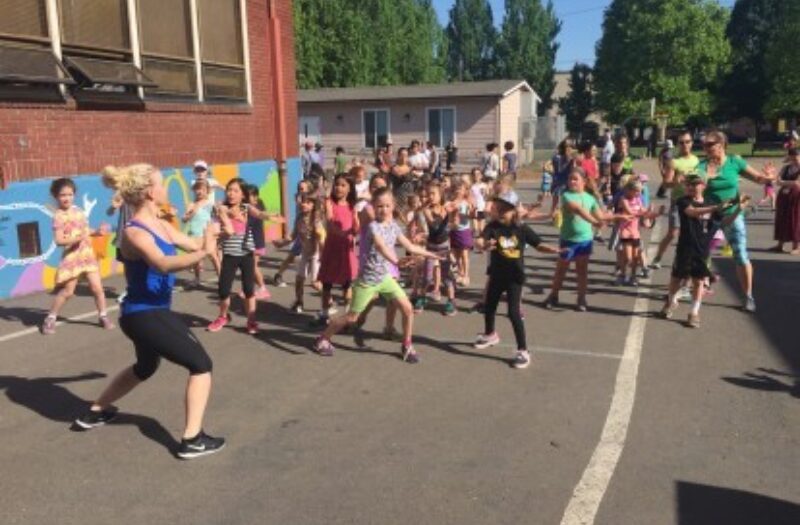 ARTS ACCESS
NW Dance Project is dedicated to taking dance "out of the box" and making the art form available to all members of our community. We hold a number fully accessible professional dance performances in Portland each season, often in unconventional and unexpected locations and venues. These special shows are designed to engage all audience members — from tots to seniors and from dedicated fans to those who have never before experienced contemporary dance.
These open performances have been held in the foyers of Portland Center for the Performing Arts and Portland Center Stage, at numerous area schools, on the streets of Portland (Summer Arts on Main Street, First and Last Thursdays, Mississippi and Alberta Street Fairs), in our historic Studio + Performance Center, local public parks (including a performance at the amphitheater of Washington Park that drew a record-breaking 3,000 attendees), surprise downtown open spaces and even in area department stores!
While some of these engaging shows are listed on our Performance Calendar, many are not — we love surprising people with dance and offering them the unexpected chance to experience our work and our international-award-winning company on their own terms and schedules.